(1709) LONG HUTS AND ENCLOSURES E. of the Porth-y-nant Quarries (Fig. I07), on a broad shelf at 800 ft. above O.D. falling gently to the N. above the steep drop into Nant Gwrtheyrn. The huts vary in length from 9 ft. to 24 ft. and in breadth from 7 ft. to 14 ft.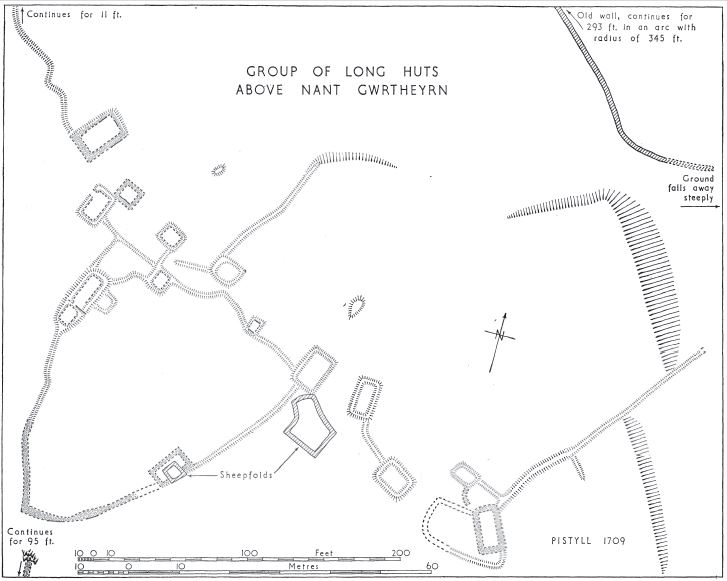 They extend mainly in a band from S.E. to N.W. through the middle of the enclosures; their disposition with regard to each other and to the enclosure walls can best be appreciated by reference to the plan, Fig. 107. They are mostly in extremely poor condition and are only visible as low overgrown banks, but some show traces of orthostatic facing and the north-western most hut has walls 3-4 ft. thick faced on both sides with laid stone. See also No.1711.
Condition: poor, overgrown with heather.
SH 35194448                       5 xii 58                                 25 S.E. Unnoted
and 32 N.E. 'Settlement
(Site of)'
Rhannwch - Share and Enjoy